Data Analytics Manager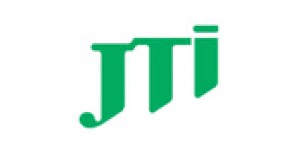 | | |
| --- | --- |
| Location | Amstelveen |
| Experience | 4-8 yrs |
| Salary | competitive |
| Branche | FMCG |
JTI is a leading international tobacco company with operations in more than 120 countries. We're the global owner of world-renowned brands such as Winston, the number two cigarette brand in the world, and Camel (outside the US). Global brands also include Mevius, LD and Natural American Spirit, and we manufacture the internationally recognized Logic e-cigarette brand and Ploom Tech, a major brand in the heated tobacco category.
Headquartered in Geneva, Switzerland, we employ over 40'000 people across the globe. They were recently awarded for Global Top Employer for the fourth consecutive year with regional Top Employer Certification in Europe #1, Asia #1, North America #1, Africa #2 and Middle East #3. This is recognition of outstanding talent strategy, energizing culture and commitment to learning and development.
POSITION PURPOSE
Internal Audit serves as an independent monitoring function which reports to the Chairman of the JT International Group Holding B.V. Board. Through the completion of the annual audit plan, Internal Audit aims to:
support the Company in mitigating its main strategic, operational, compliance and financial risks,
contribute to the continuous improvement of processes and controls, and
identify and share best practices
RESPONSIBILITIES
The role of Internal Audit Data Analytics Managers is to deliver data analytics activities for both "general" and dedicated analytics-driven audit assignments, and to support best practice use of the data analytics solutions / platforms across the department. The role also contributes to the continuous improvement of the Internal Audit Department, particularly in the integration of analytics across all facets of the Internal Audit methodology.
The role involves approximately 30% of travelling time.
QUALIFICATIONS & EXPERIENCE
Relevant university degree (such as accounting, finance, economics, IT or computer science) is a must. Data analytics academic background preferable.
Minimum of 5 years of work experience in a relevant role with a strong working knowledge and hand-on experience of data analytic techniques.
Knowledge of business processes, audit principles and standards, corporate governance.
SKILLS, COMPETENCIES & LANGUAGES
This role requires analytical and critical thinking, curiosity, and strong communication skills.
Excellent command of written and spoken English. Other languages are a plus.
Knowledge of SAP business processes and data structures beneficial. Exposure to visualisation tools (e.g. Tableau) and / or data preparation tools is a strong plus.
The candidate should have a genuine interest in the application of data analytics to improve business performance and controls.
Please be aware that this vacancy has recently been filled. For similar positions, please contact Tewes Financial Recruitment +31(0)20 6794119. We are happy to help you.