GL Specialist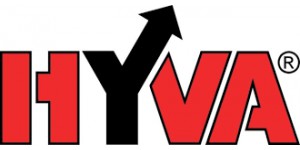 | | |
| --- | --- |
| Location | Alphen aan de Rijn |
| Experience | Bachelor/Master |
| Salary | competitive |
| Branche | Production |
Hyva is seeking a motivated, experienced, and knowledgeable General Ledger Specialist. The GL Specialist will ensure all related accounting activities are performed in a timely and efficient manner, in accordance with company policies and accounting standards. This role is a critical part of the finance department.

The objective of this role is to ensure the preparation of relevant accounting statements and analysis reports in accordance with national laws and regulations, auditing standards and accounting theory. In this role you will be responsible for the delivery of months sales, margin and expenses variable analysis.

The General Ledger Specialist will assumes seeking for continuous improvements in reporting processes and leveraging technologies with upcoming with ERP and EPM upgrade.

What would be your key responsibilities?
Prepare journal entries, recurring and allocation journal entries, and gather adequate supporting documentation;
Ensure accuracy of financial statements in accordance with GAAP, IFRS, local accounting policies from government and compliance to internal policies;
Prepare internal financial statements and domestic reports and accurately report to senior management;
Provide various statements and relevant auditing data for the accounting firm's audit work;
Responsible for the electronic filing of company financial data;
Responsible for statistics, summarization and delivery of various financial indicators of the company to meet the internal and external financial information needs of the company;
Report data input to group financial system on a regularly basis.
What are we looking for?
Bachelor or Master Degree in business with a major in Finance/Accounting;
3 years related experience in GL Accounting;
Proven working experience in international environment;
Very good knowledge of MS-office;
Good understanding of ERP systems;
Fluency in English is a must-have for this role;
Must have solid communication and problem solving skills in a team environment.
What can you expect from Hyva?
Opportunity to work in a very driven and result oriented organization;
Working in an enjoyable, collaborative, and multicultural environment;
Opportunity to learn and develop, taking charge of your own career across Hyva;
An environment where you are empowered to be proactive and to take initiatives to make a difference.
Please be aware that this vacancy has recently been filled. For similar positions, please contact Tewes Financial Recruitment +31(0)20 6794119. We are happy to help you.