Group Internal Auditor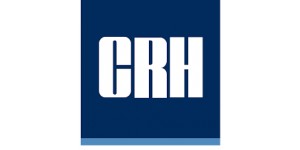 | | |
| --- | --- |
| Location | Amsterdam |
| Experience | RA |
| Salary | competitive |
| Branche | Industrial |
We are currently recruiting a Group Internal Auditor for a listed multinational in building materials to join the expanding team to complete the audit plan and review strategy. Reporting to the Group Internal Audit Manager, the role represents an excellent opportunity for the right candidate to join a leading plc and experience rapid professional development and exposure to companies and cultures across the Group.

Main tasks & responsibilities

Participation in Audit Work
Individually, or working as part of a small team, carry out multi-scope reviews of, and SOX work on, operational and financial risk management and control at its worldwide subsidiaries
Co-ordinate communication and activities with internal audit teams in other countries
Devise practical solutions, and offer advice and guidance to issues that arise in the course of this work
Carry out special project work as requested
Use of audit software where necessary to assist these review (training is provided)
Reporting
Compile oral and written reports and recommendations on issues arising during audit work
Co-ordinate the reporting of issues arising, and receipt and adequacy of the responses of management
Liaise with Senior Group and Operating Company Management on issues and solutions
Promotion of Best Practices
Identify the needs and best methods to improve risk management and internal control across the Group
Training & Development
Individual Development Plan
Experiential Learning
Education
You have obtained your executive masters degree as Qualified Accountant (RA / ACCA).
As you will be expected to drive at various locations throughout the world, a full clean driver's licence is essential.
Fluency in Dutch and English is a must. Proficiency in another European language is desirable (eg German, French, Polish or Spanish).
Experience & skills
A good understanding of accounting principles and internal controls.
Excellent financial and analytical skills.
Strong written and IT skills.
Professionalism and competency.
Lots of initiative, commitment and objectivity .
Teamplayer, with excellent interpersonal and communication skills to be able to build effective client relationships.
Highly motivated and able to work pro-actively in ever-changing environment.
Flexible with willingness to travel internationally as up to 40% of the time will be spent away
Ambitious with desire to progress and develop.
Please be aware that this vacancy has recently been filled. For similar positions, please contact Tewes Financial Recruitment +31(0)20 6794119. We are happy to help you.