Internal Audit Manager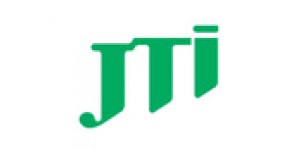 | | |
| --- | --- |
| Location | Amsterdam |
| Experience | ACCA/CPA/RA |
| Salary | competitive |
| Branche | FMCG |
The Company is currently recruiting for a high-potential Internal Audit Manager to strengthen the Internal Audit department in the Netherlands. The Internal Audit Manager will report into the Internal Audit Director. The position is a stepping stone to more senior Finance roles in the Netherlands, HQ or in one of our other foreign operating markets and factories.
Position in the organisation:
The Internal Audit department (IAD) is part of the corporate function and reports directly to the Chairman of the Holding Board. This role will offer wide exposure across the Group. In the context of increasing external regulation and supervisor scrutiny, the successful candidate will work closely with senior and line management to develop and execute audit/testing plans that meet external and internal control framework requirements. Although IAD consists of six regional offices, auditors frequently travel to foreign divisions.
The Company supports talent development through training programs, geared at aligning the employee's career aspirations and skills with the Company's strategy and needs. The Company culture can be defined as international, challenging, dynamic and informal.
Tasks and responsibilities:
Review and evaluate the adequacy and effectiveness of internal controls
Conduct operational, compliance and financial audits including Sox
Analyze business processes and advise on process optimization
Provide independent assurance to the local management on the standards of control
Review and evaluate compliance with corporate policies and procedures
Liaise with and influence people of all levels and culture backgrounds throughout the businesses
Profile:
RA/ACCA/CPA or CIA education
Minimum of 4 to 8 years of relevant experience in auditing, preferably gained within a big four accounting firm or international company
Ambitious and driven
Strong multi-tasking skills, analytical ability and initiative are a must
"Hands-on" and pro-active mentality
Eye for detail, but also helicopter view
Able to communicate effectively at various levels across the organization
Excellent people management skills
Fluent in English, spoken and written
If you are interested in this vacancy, please contact Mark Tewes via phonenumber 020 - 679 4119. You can also send an email to info@tewes.nl