Internal Auditor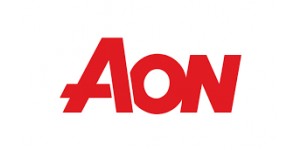 | | |
| --- | --- |
| Location | Amsterdam |
| Experience | Accountancy or Internal Audit |
| Salary | max €62K+bonus |
| Branche | Risk Mngt, Employee Benefits, Insurance |
Are you looking for a second or third step in your audit career outside the accountancy or another internal audit department? Aon is offering you an exciting Internal Audit position. The team consists of 15 Internal Auditors with multiple nationalities. There are financial, operational and compliance audits with several special assignments like fraud, M&A etc.
Responsibilities:
The Internal Auditor is primarily responsible for participating in audit projects of Aon business units to evaluate the adequacy of the business unit's overall control environment in both design and application. The Internal Auditor is also responsible for performing and/or assisting in corporate investigations, ad-hoc special projects and Sarbanes-Oxley 302 and 404 compliance activities. While primarily based in the Netherlands, the Internal Auditor will be required to complete audit projects performed in other locations of Aon:
Participating in audits throughout Europe, the Middle East, Africa (EMEA) and the UK evaluating the adequacy of controls for Aon business units and/or key business processes.
Assisting the (Senior) Audit Manager in the development of an audit approach and testing strategy for assigned audit projects to ensure all key business risks and controls are evaluated.
Completing audit test procedures and communicating about audit findings noted from the review to the (Senior) Audit Manager.
Making, or assisting in making of presentations to management throughout and at the conclusion of the examination by discussing process and control deficiencies, recommending corrective actions and other suggestions for improvements in operations and/or reductions in costs.
Assist in preparing the initial draft of the audit report for the (Senior) Audit Manager's review.
Providing assistance to external auditors where required.
As a global resource, participating in audit assignments as required in any location.
The Internal Auditor reports to the (Senior) Audit Manager and the Audit Director.
Possible career opportunities are growth within the Internal Audit Department, but also within the wider Aon organization.
Profile:
Bachelor's Degree in Accounting or Finance or comparable business degree.
In possession of or studying for professional designations/certifications, such as Register Accountant/Certified Public Accountant/Chartered Accountant, Certified Internal Auditor, ACCA, etc., are preferred.
Around 3 to 6 years of relevant audit experience within a large multi-national, financial services or Big 4 audit firm.
Willingness to travel between 40-60%, primarily in the EMEA region.
In possession of an EU Passport or Work permit.
Excellent English verbal and written communication skills and an additional language is a benefit (preferably French, German, Italian or Spanish).
Interpersonal skills and the ability to interface and build relationships with colleagues and all levels of management within the company.
A basic knowledge and understanding of (internal) auditing standards and techniques as well as general accounting methods, principles and practices.
Strong technical, analytical and problem solving skills.
Overall proficiency with personal computers, including experience using Microsoft software.
What Aon can offer you:
A varied job in which you can show your entrepreneurship in an organization that is moving and active on an international basis. Aon IAD works in small teams and emphasize the importance of knowledge sharing with colleagues. There is plenty of room for personal initiative, study and personal development and we have several talent development programs to accomplish your professional growth. Furthermore Aon offers a competitive benefit package, including a fixed 13th month and a bonus scheme. The position is graded into scale 10. The final grading is dependable of your education, knowledge and experience.
Aon is working on an exclusive basis with Tewes Financial Recruitment.
Please be aware that this vacancy has recently been filled. For similar positions, please contact Tewes Financial Recruitment +31(0)20 6794119. We are happy to help you.