Internal Auditor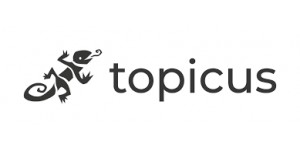 | | |
| --- | --- |
| Location | Nieuwegein |
| Experience | Bachelor/Master |
| Salary | €55-65k+bonus+auto |
| Branche | IT |
Starting in internal audit and developing in 2-3 yrs to Group Controlling, M&A or other business positions at Topicus. Thats is what a career at Topicus can look like.
Topicus.com is listed on the TSX Venture Exchange (ticker: TOI) since 2021. The holding Topicus.com consists of Total Specific Solutions (TSS) and Topicus, and it is part of the ecosystem of Constellation Software Inc. (CSI). Constellation has six operating groups, of which Topicus.com is one, that currently service over 125,000 customers in over 100 different vertical markets worldwide. With its headquarters in Toronto, Canada, and offices in North America, South America, Europe, Africa, and Australia, Constellation employs over 15,000 people generating consolidated revenues exceeding US$ 3.5 billion. Constellation is listed on the Toronto Stock Exchange (ticker: CSU).
Our group believes in the value of vertical market software (VMS). This vision means that we deliver dedicated industry-specific software solutions which are mission-critical for our clients. The VMS strategy is the basis for our successful expansion in many European markets (buy and build strategy.)
The Position
The internal auditor will be responsible for the timely planning and execution of internal audits. There are two types of regular audits: opening balance sheet audits focusing on substantive testing of specific accounts and key control audits focusing on the testing of processes and internal controls. Next to the regular internal audits, you will also assist in themed audits, other audit matters and projects.
In the role, you are the sparring partner for the business units. You will have regularly visits to and meetings with the business units. You will not only focus on financial reviews, but you should also be able to evaluate and recommend operational best practices, make recommendations on internal controls and assist management with plans for achieving compliance to standards.
The Internal Auditor of Topicus.com is part of the Topicus.com' Corporate Control team as well as the CSI Internal Audit team. You will be based at Nieuwegein and will report to the Corporate Controller (Topicus.com).
Future career opportunities may include roles within Finance, M&A or moving directly into business support and progressively into manager roles.
Tasks & responsibilities
Independently plan and execute risk based audit assignments;
Testing the appropriateness of the design, implementation and effectiveness of key controls related to the (financial) risks at the BUs;
Review (validity and completeness) of balance sheets of acquired entities within 180 days post acquisition as well as themed based substantive audits;
Validate the compliance with Financial, IT and Legal policies and procedures;
Reporting of internal audit findings through audit reports and presentations;
Liaise with management on financial, reporting, and other issues;
Follow up on and manage remediation of open audit findings;
Assess business processes, procedures, and methodologies to improve operational efficiencies and mitigate risk;
Support corporate control during quarterly close;
Other ad-hoc operational analysis, special projects as they arise.
Qualifications
Bachelor's and/or Master's Degree in Accounting, Control or Finance
> 4 years relevant working experience including time at a Big Four Audit Firm
Willingness to travel approx. 20% of the time in Europe
Fluent in English (Dutch and/or French is an advantage)
If you are interested in this vacancy, please contact Mark Tewes via phonenumber 020 - 679 4119. You can also send an email to info@tewes.nl