Internal Auditor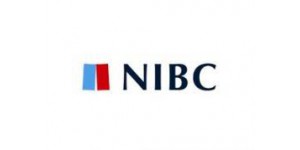 | | |
| --- | --- |
| Location | Den Haag |
| Experience | Master degree |
| Salary | competitive |
| Branche | Bank |
Why would you want to work for NIBC's Internal Audit team?
Internal Audit has a pivotal role in the governance of NIBC, being the third line (of defense) in NIBC's risk control framework. The primary role of Internal Audit is to provide independent assurance on the effectiveness of NIBC's governance, risk management and internal control processes. Providing assurance involves informing senior management how well the Bank's people, processes and systems are working. To do this, internal auditors work with management to systematically audit or review NIBC's operations. These audits are aimed at identifying how effective risks are managed including whether the right processes and controls are in place. Internal Audit is strong in Continuous Business Management. They attend the main risk fora of NIBC and we participate in the Bank's key projects and developments.
'NIBC' means NIBC Holding and NIBC Bank collectively, including its subsidiaries and foreign locations in Brussels, Frankfurt and London. Internal Audit reports directly to the Chairman of the Managing Board and the Chairman of the Audit Committee.
The Internal Audit team consists of 7 team members and is characterized by a professional, but also informal working environment, with room for new initiatives. They have further established a strong focus on developing skills and knowledge, and we support personal growth. NIBC - being a medium sized bank but having many elements of a complex financial institute offers you great opportunities to broaden and to share knowledge and experience of the various activities of an international bank operating in a dynamic environment. This makes working within NIBC as an internal auditor very challenging and varied.
What will you do?
As an internal auditor, you will engage in the full suite of internal audit activities. You will not only prepare and conduct audits and reviews within the various business units of NIBC, but you will also provide senior managers with advice and recommendations to improve their risk governance. You will be responsible for the audit execution in selected business units and act as the linking pin with senior management, up to the members of NIBC's Executive Committee.
You will engage in the annual audit risk analyses and contribute to the internal audit plan. During audits and reviews, you assess operational processes from various viewpoints, that have been determined in advance together with management. You will also advise business management on any (governance) improvement opportunities.
Who are we looking for?
We are looking for a highly motivated internal auditor, with an academic background in (Business) Economics and a post-master in Accounting, Operational Auditing, EDP Auditing and/or Controlling. You have at least 3 years (internal) audit experience and strong business acumen in the financial industry. You have excellent communication and reporting skills and are fluent in English and Dutch.
What will you get?
NIBC is a relatively small bank with a very dynamic and informal culture.
You will have a direct impact on both the bank and its clients. At NIBC, we will give you substantial responsibilities, direct exposure to senior management and enable you to understand how the bank works. This is a unique opportunity in which you can best showcase your talents. Furthermore, we nurture our entrepreneurial and inventive culture by providing modern flexible devices and working spaces. You can therefore work where and when you want which improves your performance and work-life balance.
Please be aware that this vacancy has recently been filled. For similar positions, please contact Tewes Financial Recruitment +31(0)20 6794119. We are happy to help you.