IT Internal Audit Manager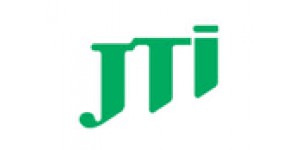 | | |
| --- | --- |
| Location | Amsterdam |
| Experience | RE, CISA |
| Salary | competitive |
| Branche | FMCG |
Internal Audit serves as an independent assurance function, evaluating (1) the adequacy and efficiency of JTI's worldwide systems of internal controls and processes, and (2) compliance with government control frameworks (e.g.JSOX). This includes providing assurance over the safeguarding of company assets and the quality of management information, as well as conducting internal control improvement reviews.
The role of the Internal Audit IT Manager is to (1) define and deliver audit assignments and (2) contribute to the continuous improvement of the activities of the Internal Audit Department. This role will larely focus on SAP business process assignments.
Main areas of responsibilities:
1.Contribute to the Internal Audit Assignment Planning Memorandum which sets out the objectives and scope of the audit assignment:
Gather and review background information on the business to be reviewed
Assist in the identification of key risks and challenges
Derive audit scope and approach from the assessment of key risks and challenges
2.Deliver audit assignments in whole or in part under the supervision and guidance of the Internal Audit Lead Manager and/or Director, ensuring that the objectives and scope are fully covered within the allotted timeframe:
Gather, analyse, and interpret data
Organise meetings and conduct interviews with auditees
Perform testing of controls
Identify draft audit findings and recommendations
Discuss draft audit findings and recommendations with auditees
Complete working papers and documentation to Internal Audit quality standards.
3.Draft assigned elements of the audit report for review by the Internal Audit Lead Manager and Director and assess management actions within the allotted timeframes:
Draft audit findings and recommendations, ensuring that they are factually correct and written in clear and concise English
Discuss and incorporate changes recommended by the Internal Audit Regional Director
4.Contribute to the continuous improvement of the activities of the Internal Audit Department:
Identify and make suggestions for enhancing audit processes and programmes and / or the effectiveness and efficiency of the Internal Audit function
Drive the development of specialist technical knowledge around SAP auditing. Assume the (informal) role of champion within the Internal Audit team for SAP auditing and its integration into the overall audit methodology.
Support the department in implementing enhancements to the effectiveness and efficiency of the Internal Audit function
5.Coach other members of staff to develop skills and increase auditing effectiveness and efficiency for SAP business processes related work.
6.Perform any other tasks given by the Lead Manager / Director.
Minimum requirements:
Relevant university degree or professional qualification such as accounting, finance, business economics, IT, CPA, ACCA, CIA, CISA, CISM
Minimum of 5 years work experience in a relevant operational role, external audit, or internal audit.
Familiarity with accounting principles and standards, internal audit techniques, risk management principles, and/or business organisation and processes.
In depth understanding of SAP S/4 business processes, transactions, and/or configurations.
English: ability to communicate straight forward concepts and information in written and spoken English. Other languages are useful.
Competent user of data analysis tools (e.g. Tableau).
Hands-on operational and/or extensive audit experience of SAP S/4.


Functional skills:


Good knowledge of JTI business processes.
Ability to apply internal audit techniques and standards, risk and control principles and relevant policies and procedures to audit work with a minimum of guidance from the Internal Audit Director
Ability to manage communication in respect of audit assignments: confidently and effectively present information to groups and respond effectively to challenge
Ability to manage the Internal Audit audit assignment team: motivate, supervise and provide feedback on performance.


We are looking for a team player who;


Constantly strives to improve the quality of prouducts/services
Displays ' everything is possible' attitude
Encourages and builds 2-way communication
Takes action to improve team's performance
High familairity with technology infrastucture either through hands-on experience in an IT operational role or extensive IT infrastructure auditing.
Please be aware that this vacancy has recently been filled. For similar positions, please contact Tewes Financial Recruitment +31(0)20 6794119. We are happy to help you.