Manager Internal Audit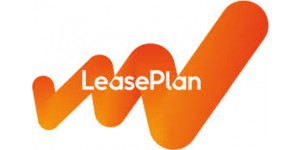 | | |
| --- | --- |
| Location | Amsterdam |
| Experience | Master |
| Salary | €90-110K+bonus+car |
| Branche | Leasing |
Due to growth of the business, LeasePlan will move from DNB to ECB oversight. We like to enhance our Group Audit team with an Audit Manager that not only understands the requirements of the ECB, but also can translate these into change to our audit approach and work, and can advise the business and second line. Taking ownership is your second nature, you like to work with people.
Group Audit is responsible for the global audit coverage of LeasePlan across more than 30 countries. As Audit Manager you will act as the subject matter expert on banking requirements and will provide assurance by conducting audits, not only in relation to banking requirements but also in a broader context (operational, governance and our leasing-processes) across all entities of the LeasePlan Group.
Group Audit aims to provide insight to the Executive Committee and the Audit Committee of the Supervisory Board, its regulators and external auditor into the control level regarding management control, operational, banking regulatory and financial areas via audit reports, as well as specific assignments related to being a financial institution and related banking and insurance regulations. Group Audit pro-actively identifies control weaknesses across LeasePlan Group and enforces improvements via audit reports and follow-up of timely resolution of previously identified audit findings.
Responsible for business implementation of the ECB audit requirements. Advice the business and second line regarding to the ECB change program.
In accordance with LeasePlan's risk appetite and regulatory requirements, the Audit Manager is end-to-end responsible for independently conducting audits of all risk domains (e.g. asset; credit, treasury; operational, financial) at all world-wide LeasePlan entities and communicating the outcome (green, orange, red) of a specific audit area to local Executive Management, both verbal and in writing.
As such, the Auditor Manager is in principle traveling (approx. 25%) to the LeasePlan entities as well as conducts audit at LeasePlan Corporation, being supervisor of an audit team as well as sometimes being team member. The Auditor Manager assesses the control level of key processes by discussions during interviews and substantive testing identifying internal control deficiencies, operational risks, compliance issues with Group policies or local laws/regulation and related risks and discussing preliminary findings with middle and executive management. The Audit Manager independently manages the audit team during the entire assignment abroad, as well as manages the process towards the local entity.
All stakeholders and the entity/process owner depend on the right judgement of the Audit Manager in recognising (or missing) control deficiencies for specific parts of the audit and where acting as in-charge also for the overall outcome.
Is on a continuous basis able to identify control gaps in the different governance, banking, financial, operational and IT processes and translates these control gaps into tangible recommendations for improvement.
Evaluates across highly diversified end-to-end processes the identified control gaps in combination with well-functioning controls and determines based on professional judgement if the overall existing control level is sufficient, including an overall outcome (green, orange, red).
Is able to quickly establish a positive working relationship with all levels in the organisation to enable in-depth assessment of controls in processes, often involving several departments, local executive management, middle management and operational employees. In this capacity notices responses and adapts communication style to suit the situation. In addition, manages the audit team to make sure communication is constructive, but clear, especially in case of serious findings.
Assesses the control environment of different processes and departments and independently concludes on the level of control. Is able to bring a bad message in a constructive manner, while being challenged by senior management. Prepares less experienced team members for this tasks and acts as a mentor during the audit.
Based on close cooperation with the Risk Management team updates the higher risk audit work-programmes, challenges and discusses the policy with the policy owner. Acts as subject matter expert within the team, aimed at for instance training other team members and assesses the resolution of audit findings implemented by the entities.
To succeed in this role, you have the following skills and experience: The ideal candidate is able to work closely with internal stakeholders across countries to receive required input. She / he has the DNA to independently identify control weaknesses and constructively communicate these weaknesses to different layers of the organisation, including local executive management, both verbal and written. She / he is also able to deal with confidential information, is reliable and has a high level of integrity.
University degree (at least Master's).
Willingness to obtain or in possession of the Internal Auditor certification (CIA).
Experienced in working as an internal auditor for a financial institution for at least 6 years.
Experienced with ECB oversight.
Excellent knowledge of Basel banking requirements.
This position requires to travel (25%).
Professional critical mind-set, result oriented and able to work with deadlines. Able to form an independent opinion.
Curious, inquisitive and aware of and able to deal with cultural differences
Please be aware that this vacancy has recently been filled. For similar positions, please contact Tewes Financial Recruitment +31(0)20 6794119. We are happy to help you.