Manager Internal Audit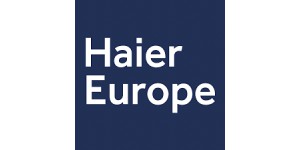 | | |
| --- | --- |
| Location | Amsterdam/Utrecht/Den Haag |
| Experience | RA/CA/RO/RE/CIA/CISA |
| Salary | €80-100K+benefits |
| Branche | Production |
An exceptional chance awaits you at Haier Europe as the Manager of Internal Audit, where you will collaborate with the Head of Internal Audit to establish and strengthen an internal audit team.
Haier Europe is part of Haier Smart Home, the number one company globally in major appliances. Haier Europe runs a high-end and ecosystem brand strategy with 3 major brands (Haier, Candy and Hoover) covering the wider European region. Haier Europe reported over 2022 a 3.2 billion sales revenue, is headquartered in Milan and is present in virtually all countries in and around Europe with over 10.000 employees.
As a result of the strong growth in the last years (20% year-on-year) and to support the implementation of an ambitious 5 year plan, a Haier Europe Internal Audit (HEIA) team has recently been established. You can be part of building a highly ambitious team that will combine modern internal audit approaches (RPA, data analytics, behaviour auditing etc) with a strong business and value-add mindset. The company's ERM process is part of HEIA's responsibilities.
The HEIA team is headquartered in The Netherlands. Considering the significant emphasis on an audit approach designed to assist the CEO in executing the strategy, all teammembers will be capable of effectively handling all risks relevant to our company.
Your main responsibilities
Designing and executing audit programs to identify key risks in the company's key processes
Build and maintain a network as account manager, to keep track of key risk developments and issue follow-up in your domain
Participate in a network of experts from other internal audit teams of the Haier Group
Drive innovative solutions to create efficient and effective means to identify and mitigate risks in the audit universe
Requirements and skills
Experience as senior/manager level (internal) auditor
Professional internal audit qualifications, like RA/RE/RO, CA,ACCA,CIA,CISA, or alike
Proven experience in data analytical tooling (like IDEA, ACL etc)
Experience with ERP packages (preferably SAP S4 HANA)
Ambitious, flexible, self-managed, team player, culture sensitive
Able to travel throughout Europe (approx. 20%)
Offer
Opportunity to co-build a professional internal audit team from scratch
Become part of one of the world's leading companies in the application of IoT
Being part of an ambitious, people-oriented, high quality focused team
Flexible (hybrid) working conditions and a good remuneration package
If you are interested in this vacancy, please contact Mark Tewes via phonenumber 020 - 679 4119. You can also send an email to info@tewes.nl