Senior IT Auditor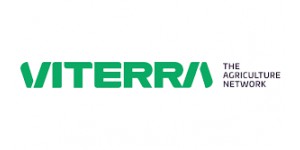 | | |
| --- | --- |
| Location | Rotterdam |
| Experience | RE/CISA |
| Salary | competitive |
| Branche | agri |
Viterra is seeking a Senior IT (Internal) Auditor. Are you ready for the next step and would you like to be part of a newly established Internal Audit department within Viterra? Then we are looking for you!
About Viterra
Our world-leading, fully integrated agriculture network connects producers and consumers to supply sustainable, traceable and quality-controlled agricultural products. With our talented people, decades of experience and diverse capabilities, we offer innovative solutions to open pathways and create value for customers through our supply chains. As a responsible long-term business, we will continue to invest in and develop our network, allowing us to meet the needs of a growing world.
Overview:
This role reports to the Global Head of Audit, who in turn reports to the CFO. The Senior Information Technology (IT) Auditor will be part of the Internal Audit department to deliver both IT and operational audits globally. Main objective will be assessing the design and operating effectiveness of the company's internal control framework and management practices, specifically around IT.
Duties
Lead and participate in both dedicated IT audits as well as operational audits (latter with IT coverage), including planning, fieldwork and reporting, in line with generally excepted IT frameworks such as COBIT (ISACA). Preparing closing meetings and audit reports for senior management in a timely manner.
Coaching and supporting audit team members on IT controls and IT audit process. Documenting process flows, identifying risks, and assessing the control environment and risk management framework based on controls testing (design and operating effectiveness).
Working with stakeholders worldwide, in both an independent audit capacity and an advising role at the same time, is key driver for success.
Contributing to the continuous monitoring of the control environment, periodic risk assessments and the annual audit planning process.
Reviewing and evaluating audit programs and methodology to achieve audit objectives.
Providing suggestions for operational efficiencies at the location subject to review.
Initiating practical solutions to problems arising in IT and operational processes.
Monitoring and validation of management action plans following report issuance.
Pro-actively support the audit teams globally with IT knowledge and audit techniques.
Contribute to a culture where difference is valued and where diversity drives innovation, with a commitment to inclusion across race, gender, age, religion, identity, and experience.
Required skills and experience
University degree in Computer Science, IT, Business Economics, Finance or other related area.
Professional qualification (CISA, RE, RA, CPA, CA, CIA or other relevant) or working towards completing one.
4-6 years' experience in IT audit (either internal or external).
Knowledge of information security frameworks, such as Cobit 5/2019, NIST and ISF.
Experience with audits on IT governance, risk management and processes & controls.
Knowledge of technical systems such as networks, platforms (e.g. Linux, Windows) and database management systems (e.g. Oracle) is preferred.
Hands-on and structured working style, with eye for detail without losing oversight.
Strong negotiation and problem-solving skills, with a high level of perseverance and willingness to challenge the status quo.
Ability to work under pressure at a fast pace independently in a highly ambiguous and dynamic environment.
Excellent active listening, written and verbal communication skills. Ability to clearly articulate audit observations in a direct and transparent manner is a must.
Motivation and ability for global and regional travel.
Benefits
The position you are applying for is part of our Internal Audit department. You will work in an informal and diverse team, and be part of an international organization that will help develop your skills and expertise. As well as this, we offer:
A competitive salary;
Flexible and attractive pension scheme;
A 13th month salary;
Working in an office located in the Centre of Rotterdam, next to Blaak station.
Please be aware that this vacancy has recently been filled. For similar positions, please contact Tewes Financial Recruitment +31(0)20 6794119. We are happy to help you.