Finance Manager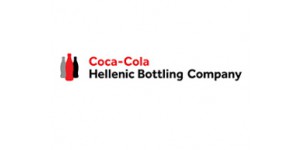 | | |
| --- | --- |
| Locatie | Amsterdam |
| Ervaring | RA |
| Salaris | €90-100K+20% bonus+car |
| Branche | FMCG |
PURPOSE OF THE JOB:
Manage all financial & administration aspects of CCH Procurement Company BV ("CCHP"). Responsible for monthly reporting of financial statements under IFRS and local GAAP, ABP & Rolling Estimates. Ensure proper statutory accounts under Dutch GAAP and compliance with tax laws (direct and indirect taxes).
Budget managed: Operating expense approx. EUR 4 Mio. Procurement Company buy - resell approx. EUR 700 Mio.
CCHP geographical coverage: 13 countries (AT, CH, HU, PL, RO, CZ, SK, BG, GR, CY, IT, Baltics, Ireland and Croatia).
CCHP receives shared services in the areas of general accounting, accounts payable, accounts receivable and treasury.
Key Results Areas & Contributions Skills, Knowledge & Experience
MANAGE
Manage all financial & administration aspects of CCHP
Ensure timely reporting of financial statements under IFRS and local GAAP, ABP & Rolling Estimates
Full compliance with internal policies and with the internal control framework (ICF)
Deal with statutory and tax audit requests within the context of the relevant CCH policies and CoA
Monitor CCHP profitability
Ensure shared services received in the areas of accounting, reporting and treasury are in line with agreed standards
Experience:
10 years operational experience in the Finance Area,
Experience in a multinational environment (preferably in procurement companies)
Previous experience with SAP is an advantage
Education:
University graduate in Accounting, Finance, or Economics as a minimum (BA degree or equivalent).
Dutch registered chartered accountant (RA)
Other professional qualification (e.g. ACCA, CIMA etc.) considered an asset.
Knowledge:
In-depth knowledge of Dutch Tax and Statutory requirements
In-depth knowledge of IFRS, finance processes and financial accounting
Excellent command of the Dutch and English language (verbal, written)
DELIVER
Month end, year-end closing accounting and reporting. Ensure that due dates are met, and that reporting is in line with Group accounting standards
Manage OPEX to deliver BP
VAT compliance activity (including Intrastat reporting). Ensure that all customs requirements are fulfilled
Annual reports, half year reports and any other relevant reporting (statutory or otherwise) requirements
Review of booked wage tax, social security charges etc.
Preparation of CIT returns and related work (e.g. TP compliance files)
LEAD
Contribute to the business strategic objectives
CCH culture and standards are understood and accepted
Undertake initiatives for process optimisation
Ensure up to date with all relevant regulatory and legal developments
PARTNER
Support the Group with financial analysis for decision making
Maintain efficient and effective relationship with functional stakeholders as required
Close collaboration with the CCH shared services teams
Professional, private and/or public sector networks developed
INNOVATE
Undertake initiatives for process optimisation
Encourage sharing ideas and piloting them
Let op deze vacature is recent vervuld. Voor soortgelijke posities kunt u contact opnemen met Tewes Financial Recruitment +31(0)20 6794119. Wij helpen je graag verder.