IT Risk & Control Manager - Filled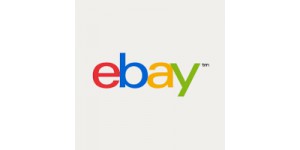 | | |
| --- | --- |
| Locatie | Amsterdam |
| Ervaring | CISA/RE |
| Salaris | competitve |
| Branche | IT |
SOX PMO Overview:
The IT Risk & Control Manager is tasked with the Company's global compliance with the provisions of Section 404 of The Sarbanes-Oxley Act of 2002 ("SOX"), and ultimately, providing certification that our internal control environment is operating effectively. The team works closely with key stakeholders across corporate functions globally, as well as our technology organizations. In addition to oversight of the global SOX program, the team also supports the business by driving and/or advising in key Operational Excellence Initiatives.
Job Summary:
The IT Risk & Control Manager will be responsible for understanding the IT environment, coordinating management scoping and testing, providing controls guidance for IT system changes and evaluating deficiencies.
The ideal candidate should be a highly motivated individual or a self-starter with a strong work ethic, and should take ownership of projects and tasks. He or she should have strong project management, organizational, analytical, and problem solving skills and be able to dig deep into details as well as see the big picture. Additional key qualities include process-oriented thinking, ability to work with others, and ability to lead and affect process change and improvements. This position requires excellent verbal and written communication skills spanning across all levels of management. Lastly, candidates must thrive in a demanding, fast-paced work environment that is energetic, driven, and team-oriented.
Job Requirements:
Provide guidance to process and control owners on the identification, documentation and testing of key general computing and application-specific controls;

Assist in the annual risk assessment, materiality determination and development of detailed testing plans;

Assist in coordinating and facilitating the SOX audit (working with the stakeholders including, but not limited to external auditor, internal audit, business owners);

Work with process owners to ensure timely review and updates to process documentation and controls for new and/or existing processes;

Coordinate with process and control owners to remediate identified exceptions;

Evaluate IT control deficiencies in accordance with the Company's framework for Evaluating Control Exceptions and Deficiencies;

Perform and document Entity Level control testing;

Review and analysis of attestation and audit reports (SSAE16 and Internal Audit issued reports);

Prepare reports/presentations on the status of the compliance process for stakeholders including, but not limited to process owners, senior management, executive management (CAO, CFO, CEO, CTO) and Audit Committee;

Train new or existing process and control owners on the internal control compliance process, including testing and performing of self-assessments;

Stay current on new technical literature applicable to the internal control process (e.g., PCAOB guidance, SEC, etc.);

Stay abreast of emerging trends and best practices around internal controls;

Assist with special projects (i.e. process improvement and operational excellence).
Required:
Bachelor/Master degree in Business, IT or a related field

External or internal audit experience performing IT audits

Experience with Sarbanes-Oxley (SOX) compliance and knowledge of legal, regulatory and industry requirements is an add on
Let op deze vacature is recent vervuld. Voor soortgelijke posities kunt u contact opnemen met Tewes Financial Recruitment +31(0)20 6794119. Wij helpen je graag verder.