(Senior) Internal Auditor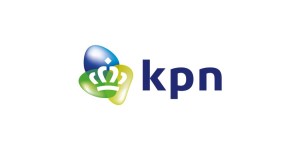 | | |
| --- | --- |
| Locatie | Amsterdam |
| Ervaring | RA |
| Salaris | competitive |
| Branche | Multinational |
An (Senior) Internal Audit opportunity with focus on operational, financial and special audits for an international company in Amsterdam. Experience of 3 to 7 yrs in accountancy or internal audit department. The organisation provides the opportunity to finish the RA study in business (intern stagebureau).
The core duty of Internal Audit is to highlight deviations from policies, guidelines, manuals, and best practices, to identify risks, to review processes, to identify significant issues and to highlight weaknesses of the control environment. In order to protect the Company from adverse impact, Internal Audit has to scrutinize and judge:
PRIMARY DUTIES AND RESPONSIBILITIES
Business Support
Improvement and maintenance of risk assessment process for the European operations;
Partner with key audit stakeholders to identify constructive and value-added solutions to address issues identified. Recommend operational improvements which ensure that proper controls are exercised over all aspects of the business and that Company assets are conserved, protected and accurately reflected;
Assisting with ad-hoc management requests and special investigations;
Merger/acquisition projects (due diligence);
Efficiency & Effectiveness
Consult with business clients to redesign/re-engineer business processes. Identify opportunities for increasing operational efficiencies and strengthening management controls. Estimate cost savings expected based on proposed changes in business processes;
Monitoring the implementation of action plans arising from audit assignments, i.e., follow ups;
Compliance
Review and appraise the soundness, adequacy and application of financial and other operational controls in accordance with the IIA Standards to ensure effective control at reasonable costs. Ascertain the extent of compliance with established policies, procedures and business practices to ensure effective operations;
Optimization of Internal Control Framework by aligning significant risks to control objectives and controls and ensuring that controls are tested in the most efficient way.
Audit
Thinking globally with the audit team with keeping local attributes visible;
Continuous education ensuring that all professional titles are maintained in addition to the personal training needs.
MINIMUM QUALIFICATIONS:
Bachelors degree in Accounting or Finance, Masters degree preferred;
Almost finished Chartered Public Accountant, RA, ACCA or equivalent.
Minimum of 3-7 years in public accounting and/or corporate internal audit role.
Let op deze vacature is recent vervuld. Voor soortgelijke posities kunt u contact opnemen met Tewes Financial Recruitment +31(0)20 6794119. Wij helpen je graag verder.