Senior Internal Auditor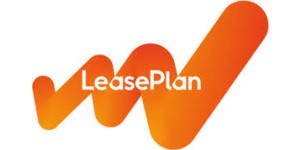 | | |
| --- | --- |
| Locatie | Amsterdam |
| Ervaring | RA/RO/ACCA/CPA |
| Salaris | Fixed salary+bonus+car |
| Branche | Financial Services |
Senior Auditor CRO Domain– LeasePlan Corporation Amsterdam
You are responsible for:
For our Senior Auditor vacancy within the Risk and Compliance domain we are looking for a new colleague at our Amsterdam based office. Our Senior Auditor provides assurance by conducting audits (e.g. regulatory, governance, capital, liquidity credit, financial, operational) across all entities of the LeasePlan Group, including LP Global Risk Management, LP Global Compliance, and other Group-wide support entities. Aim is to provide insight to the Managing Board, Audit Committee of the Supervisory Board, the European Central Bank and External Auditor via audit reports, as well as specific assignments related to being a financial institution and related banking and insurance regulation.
Group Audit pro-actively identifies control weaknesses across LeasePlan Group and LeasePlan entities and enforces improvements via audit reports and follow-up of timely resolution of previously identified audit findings.
In accordance with LeasePlan's risk appetite and regulatory requirements, the Senior Auditor reports to the CRO Audit Director and is under supervision of (Sr.) Audit Managers, responsible for independently conducting audits of all risk domains including Financial Risks (e.g. asset, credit, treasury) and Non-Financial Risks (e.g. operational, compliance, legal)) at all world-wide LeasePlan entities and communicating the outcome of a specific audit area to local Executive Management, both verbal and in writing.
As such, the Senior Auditor is in principle traveling up to 10-12 weeks per year to the LeasePlan entities, as well as conducts audits at LP Global. The Senior Auditor assesses the control level of key processes by discussions during interviews and testing identifying internal control deficiencies, operational risks, compliance issues with Group policies or local laws/regulation and related risks and discussing preliminary findings with Middle and Executive Management.
The Senior Auditor independently manages the audit area within the overall audit scope, presents the preliminary outcome to local management and updates the manager in-charge on identified findings. The auditor can act as team member and sometimes as manager-in-charge of a complete audit team in case of smaller assignments.
All stakeholders and the entity/process owner depend on the right judgement of the Senior Auditor in recognising (or missing) control deficiencies for specific parts of the audit and where acting as manager-in-charge also for the overall outcome.
Is on a continuous basis able to identify control gaps in the different governance, risk, compliance, financial, insurance, operational and IT processes and translates these control gaps into tangible recommendations for improvement.
Evaluates across highly diversified end-to-end processes the identified control gaps in combination with well-functioning controls and determines, together with more experienced team members based on professional judgement if the overall existing control level is sufficient, including an audit opinion.
Is able to quickly establish a positive working relationship with all levels in the organisation to enable in-depth assessment of controls in processes, often involving several departments, local executive management, middle management and operational employees. In this capacity notices responses and adapts communication style to suit the situation.
Assesses the control environment of different processes and departments and independently concludes on the level of control. Is, supported by more experienced team members, able to bring a sensitive message including high risk findings as well as improvement points in a constructive manner, while being challenged by senior management.
Based on close cooperation with the rest of the LeasePlan organisation updates the audit work-programmes, challenges and discusses the policy with the policy owner. Acts as subject matter expert within the team, aimed at for instance training other team members and assesses the resolution of audit findings implemented by the entities.
To succeed in this role, you have the following skills and experience:
The ideal candidate is able to work closely with internal stakeholders across different countries and cultures to receive required input. She / he is also able to deal with confidential information, is reliable and has a high level of integrity.
University degree (at least Master's) and finalised or close to finalisation of a post-master financial or Operational auditing.
Experienced in working as an (external or internal) auditor.
This position requires to travel frequently.
Professional critical mind-set.
Result-oriented and able to work with deadlines.
Good negotiation and conflict management capabilities.
Able to form an independent opinion.
Curious and inquisitive.
Aware of and able to deal with cultural differences.
Fluent in English including excellent verbal, written and communication skills.
Willingness to possess the CIA qualification.
The job holder has the DNA to independently identify control weaknesses and constructively communicate these weaknesses to different layers of the organisation, including local executive management, both verbal and written. Collaboration, agility, result-oriented project management and decision making are examples of key behaviours reflecting the agile culture of LP Global.
Interested to work in a dynamic environment.
Why LeasePlan?
LeasePlan is a leader in the growing market of Car-as-a-Service for new cars, through its LeasePlan business. LeasePlan's Car-as-a-Service business purchases, funds and manages new vehicles for its customers, providing a complete end-to-end service for a typical contract duration of three to four years. With close to 60 years' experience, LeasePlan's mission is to provide what's next in sustainable mobility so our customers can focus on what's next for them.

Let op deze vacature is recent vervuld. Voor soortgelijke posities kunt u contact opnemen met Tewes Financial Recruitment +31(0)20 6794119. Wij helpen je graag verder.