Senior Internal Auditor (ca 60 days travel a year)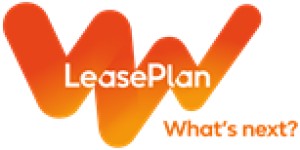 | | |
| --- | --- |
| Locatie | Amsterdam |
| Ervaring | RA |
| Salaris | competitive + bonus + car |
| Branche | Financial Services |
Leaseplan Corporate Internal Audit is expanding, therefore we are looking for candidates with an experience level between 5-8 years external or internal audit.
The Senior Auditor will perform financial, operational and compliance audits as part of the audit team. The Auditor will be internally trained on LeasePlan specific areas to be well prepared to participate in audits in group companies, group service organisations and corporate departments.
For instance, the audit areas which an Auditor is expected to cover at group companies include:
Finance & Reporting;
Human Resource Management;
Basel 2;
Car Remarketing;
Product & Contract Management;
Asset Risk Management;
Insurance Management;
Procurement & Supplier Management;
Given the international character of this position GAD auditors will spend up to 25-30% of their time abroad (60 days). This means a GAD auditors will work with different cultures and should have a flexible attitude. Furthermore, during audits GAD auditor will communicate with LeasePlan employees on both (senior) management and operational levels and therefore should possess strong communication and socials skills.
Within Group Audit, the goal is to continuously maintain a high level of service quality and where possible to further optimise this service quality. As a result, GAD auditors are expected to be innovative with high emphasis on quality and contribute to continuous improvement of the working methods. GAD is also available for providing advice to policy owners in case of new or revised Group policies.
Responsibilities
Manage during audit assignments at small and medium sized entities as a MIC. The responsibilities of a MIC includes:

Prepare the audit planning / risk assessment of the assignments;
The MIC of an audit assignment is responsible for monitoring the quality of the work performed by the team and communication with the Managing Director regarding the progress of the audit;
Presenting and discussing the audit findings with the Management Team during the closing meeting;
Review reporting of team members and finalising the draft audit report;
Perform performance evaluation meetings with team members;
Process (and if necessary discuss) management comments provided by the auditees and finalising the final audit report.

Perform governance, financial, operational and compliance audits as part of an audit team and ensuring these audits are carried out in accordance with Group requirements, policies and other legal requirements. A Senior Auditor should be able to independently perform the various audit areas. Performing audits include the following responsibilities:

Pre-discuss audits as well as following-up with stakeholders within LPCorp;
Based on discussions during interviews and substantive testing a GAD auditor should be able to identify internal control deficiencies, operational risks, compliance issues with Group policies or local laws/regulation and related risks;
Facilitate training-on-the-job of less experienced team members;
Present and discuss the audit findings with the entity during a wrap-up meeting;
Writing and critically reviewing audit reports in Business English after an audit;
Documentation and filing of audit evidence after an audit;
Eventually a Senior Auditor should be able to develop a helicopter view over the different audit areas.

Perform quality activities in between audits;

For instance, updating working programmes for different audit areas.
Profile:
Bachelor or Master degree
Finalised or studying for a post-master education (RA/ACCA)
Strong in English and preferably another European language
Let op deze vacature is recent vervuld. Voor soortgelijke posities kunt u contact opnemen met Tewes Financial Recruitment +31(0)20 6794119. Wij helpen je graag verder.