Senior Internal IT Auditor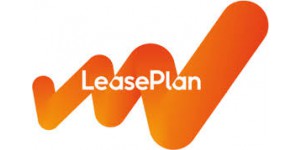 | | |
| --- | --- |
| Locatie | Amsterdam |
| Ervaring | 5-10 jaar |
| Salaris | competitive |
| Branche | Corporate |
We are looking for a Senior Internal IT Auditor for Leaseplan Corporate in Amsterdam! The position requires a travel percentage of max 30% (ca 60 days a year).
The Group Audit department characterizes itself through an open and informal atmosphere with a focus on in-house knowledge. Both within the department and to its internal customers relation management plays an important role. Within Group Audit, the goal is to continuously maintain a high level of service quality and where possible to further optimize this service quality.

A function of Senior Internal IT Auditor is available. The candidate is expected to become fully competent in doing IT audits independently within 6 months and he/she wants to develop further in the financial and/or operational audit areas.
Tasks:
Group Audit Department is part of the companies's control framework. The purpose of the departments work is to determine whether the organisation's network of risk management, control and governance processes, as designed and represented by management, is adequate and functioning in a manner to ensure:
Risks are appropriately identified and managed;
Interaction with the various governance groups occurs as needed;
Significant financial, managerial and operating information is accurate, reliable and timely;
Employees' actions are in compliance with policies, standards, procedures and applicable laws and regulations;
Resources are acquired economically, used efficiently and adequately protected;
Programs, plans and objectives are achieved;
Quality and continuous improvement are fostered in the organisation's control process;
Significant legislative or regulatory issues impacting the organisation are recognised and addressed properly.
The audit approach is risk based and aligned to regulatory requirements as well as focussed on added-value to the business. As a result, opportunities for improving management control, process control, efficiency, and the organisation's image may be identified during audits.
Job Description
A Senior IT Auditor will perform governance, financial, operational and compliance audits as part of the audit team, but also manage teams during audit assignments at small and medium sized entities as a Manager. The Auditors will be internally trained on specific areas to be well prepared to participate in audits in group companies, group service organisations and corporate departments. The Senior IT Auditor main area of responsibility will be:
ICT & Information Security (30-50%).
Finance & Reporting;
Human Resource Management;
Basel 2;
Product & Contract Management;
Asset Risk Management;
Insurance Management;
Procurement & Supplier Management;
In the companies GAD model IT auditors will not be focussed on IT aspects only, but step by step other areas will be in scope for this Senior IT Auditor too. Therefore we are looking for auditors who feel attracted by a more generalist portfolio.
Skills, profile, expertise:
Ideally experienced in working as a (external or internal) IT auditor;
Finalised Master degree, in preferably Computer Science;
A finalised or studying for a post-master audit qualification (RE)/CISA.
Fluent in oral and written English, any other major European language(s) is an advantage;
Experience with SAP
Strong communicative, social and leadership skills;
Professional critical mind-set;
Result oriented and able to work with deadlines;
Demonstrated ability to deliver in a team environment;
Builds and maintains co-operative relationships with other teams and groups;
Ability to influence stakeholders at all levels;
Let op deze vacature is recent vervuld. Voor soortgelijke posities kunt u contact opnemen met Tewes Financial Recruitment +31(0)20 6794119. Wij helpen je graag verder.