Senior IT Auditor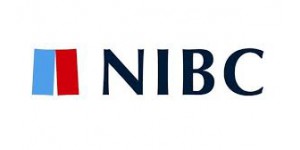 | | |
| --- | --- |
| Locatie | Den Haag |
| Ervaring | RE, CISA |
| Salaris | competitive |
| Branche | Bank |
Are you ready to conduct audits within the various business units of NIBC, including audits to assess the effectiveness of IT controls?
Internal Auditor (IT) Business Unit Internal Audit helps NIBC to achieve its objectives. The role of Internal Audit is to provide independent assurance that NIBC's governance, risk management and internal control processes are operating effectively.
Providing assurance involves telling management and governors how well the systems and processes, designed to keep the organization on track, are working. To do this, internal auditors work with management to systematically review systems and operations. These reviews or audits are aimed at identifying how well risks are managed including whether the right processes are in place, and whether agreed procedures are being adhered to. Audits can also identify areas where efficiencies might be made.
'NIBC' means NIBC Holding and NIBC Bank collectively, including its operating subsidiaries and foreign locations in Brussels, Frankfurt, and London. Internal Audit reports directly to the Chairman of the Managing Board and to the Audit Committee.
Internal Audit primarily focuses on operational, IT, compliance and project audits; financial audits are conducted in cooperation with the bank's external auditor. Internal Audit operates from NIBC's head office in The Hague and is part of the Strategic Business Unit (SBU) Corporate Center. The Internal Audit team consists of 6 auditors. Depending on the specific area of expertise and personal experience and interest, internal auditors are focusing on different (Strategic) Business Units within NIBC, such as Corporate Banking, Consumer Banking, Treasury, Risk Management and Corporate Center.
The team is characterized by a professional but also informal working environment, with room for new initiatives. We have further established a strong focus on developing personal skills and knowledge, and we support personal growth.
Job Profile:
You will conduct audits within the various business units of NIBC, including audits to assess the effectiveness of IT controls. You will be primarily and/or jointly responsible for the overall audit process within a business unit and the business unit Technology, being the linking pin with the management of Technology and business unit management for initiating (IT) audits, communicating the results of audits, as well as providing the organization with advice.
The internal/IT audits are selected based on risk analyses and/or on specific demands of the management. During the audits you assess operational and IT processes from various points of views, that have been determined in advance together with the management. Based on the outcome of your audit, you will advise on improvement opportunities to the management.
NIBC being a medium sized bank and having all aspects of a complex financial institute, combined with the set-up of NIBC's internal audit team, offers you great opportunities to broaden and to share knowledge and experience of the various activities of an international bank. This makes working within NIBC as an IT auditor very challenging and varied.
Job Requirements
We are looking for an experienced and highly motivated internal auditor, who understands financial services, possesses IT audit knowledge and experience, and who is able to link auditing with Technology, business and risk management.
For this, we are thinking of a candidate with IT auditing experience, who wants to take on an internal audit role again or experienced IT auditor, combined with feeling and knowledge of financial services processes.
Education
Academic level;
Fluency in Dutch and English, both verbally and written, preferably combined with (knowledge of) German.
Experience
Ideally professionally qualified with a recognized IT auditing qualification, practical audit experience with knowledge and/or experience with financial service processes.
Personality & skills
An independent and pro-active team player, with strong analytical skills and critical mind, combined with effective communication skills, and planning/ organizing expertise.
Hands on and willing to undertake complex audits.
Let op deze vacature is recent vervuld. Voor soortgelijke posities kunt u contact opnemen met Tewes Financial Recruitment +31(0)20 6794119. Wij helpen je graag verder.