Teamlead Accounting EMEA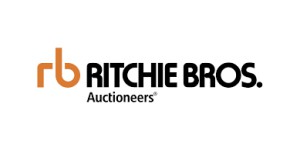 | | |
| --- | --- |
| Locatie | Breda |
| Ervaring | Bachelor/Master |
| Salaris | €80-90K+bonus+shares |
| Branche | Listed |
The premier global asset management and disposition company, Ritchie Bros. helps thousands of people around the world buy and sell heavy equipment, trucks, and other assets every month. With our multiple onsite and online selling platforms and commitment to first-class customer service, Ritchie Bros. is trusted worldwide for making buying and selling easy, efficient, fair, and transparent. If you're an innovator with an entrepreneurial spirit, we want you to join our growing team – employed in a wide variety of positions from sales to operations to corporate functions – as we transform the global used equipment market.
We are looking for a driven, experienced, and hands-on Manager, Accounting to the growing team in Breda, NL on a permanent basis.
The Opportunity:
Reporting to the Senior Director Controlling & Compliance, you will be responsible for managing a team of 8 employees and take charge of daily operations, such as preparing and reviewing appropriate ledger entries and reconciliations, maintaining the general ledger system, preparing monthly, quarterly, and annual financial statements, assisting with regulatory reporting as applicable, and related duties. In this role, you'll:
Lead the general ledger team to operate monthly- and quarterly- close processes for the EMEA Region.
Deliver complete, accurate and timely results to HQ supported by quality working papers.
Participate in balance sheet reviews with Controllers; ensure proper analysis and justification of balance sheet positions for all legal entities within the EMEA Region
Coach and develop members of your team; manage performance challenges if required. Partner with Senior Director Controlling & Compliance on team structure and role boundaries.
Initiate process improvements and efficiencies; document accounting procedures.
Prepare and review control procedures to meet SOX requirements for the EMEA region.
Partner with financial operations to ensure subledgers reconcile to the general ledger.
Fulfill information requests in support of corporate and local statutory audits, internal audits, tax compliance, and other reporting requirements as needed.
Drive a KPI- and continuous improvement mindset across your team to increase the efficiency and effectiveness of accounting processes.
Here's what you bring:
Bachelor's or Master's degree in Business Economics, Accountancy or Finance
Knowledge of Dutch GAAP
Concrete experience leading multicultural, international teams, preferably in a shared service environment.
Can-do, hands-on, roll-up-your-sleeves attitude, self-starting and solution-oriented.
Challenge the status quo and drive improvements to processes, controls, and systems
What they Offer:
The success is built on the drive and dedication of our people. As they grow around the globe, there will be many opportunities to advance your career – we've proven this throughout our 60+ years in business. And, we'll take care of you along the way. Here's how:
Base salary + performance bonus
Comprehensive medical and dental benefits.
Pension plan and an Employee Share Plan, both with company match.
Sport allowance for your well-being.
Work from home possibility (2 days a week).
Commute and work-from-home allowance.
Company laptop and mobile phone.
Employee Stock Purchase Plan (ESPP).
Ongoing training, professional development, and tuition reimbursement.
International and stable work environment
Indien u interesse heeft in deze vacature, kunt u contact opnemen met Mark Tewes via telefoonnummer 020 - 679 4119. U kunt uw reactie ook sturen naar info@tewes.nl